all news
Endorphina Slot Games Provider Interview
We had the pleasure to interview Valeriya Nasypova, Sales Executive at Endorphina. Endorphina's success, plans for the future and Games were some of the many topics we asked her about. Read the full interview to discover where Endorphina is at the moment and where it's planning on getting.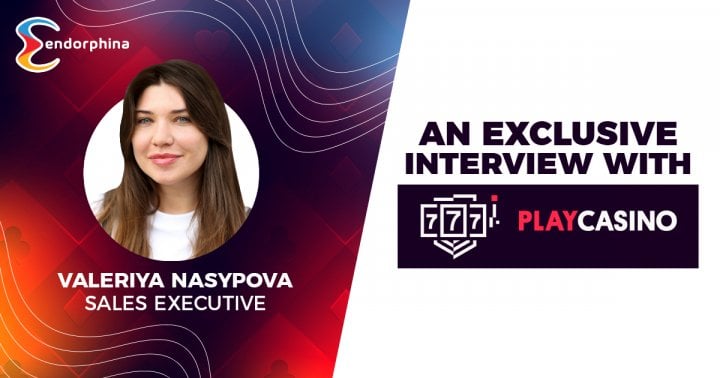 Endorphina is one of the most productive and active games' providers of ours days. Present in many jurisdictions, loads of cooperations with the biggest online casino brands, releasing new games each month, Endorphina is expanding its presence also participating to many live events. Interviewing Valeriya was an honour for us!
Hi. Please introduce yourself and your role at Endorphina to our readers.
My name is Valeriya, I'm a Sales Executive at Endorphina, where I coordinate the sales department and supervise team members. Within the team, we're working on bringing new online casino operators and aggregators onboard.
Endorphina's growth is huge. Will you focus on new markets in 2022?
Yes, 2022 is very important for Endorphina. Already in April, we've reached 20 different regulated markets and will keep working on new market acquisitions in the following months.
Endorphina is always participating in many in-person events. Where will we see you this year?
Our team will be attending Casino Beats in Malta at the end of May, and I will personally attend the Central European Gambling Summit in Bucharest. You can also get the chance to meet our team at our booth during the yearly IGB in Amsterdam this July. Plans will be announced later :)
We are getting toward the middle of 2022. What were your plans for this year and what will come next?
Our plans for the sales team are of course to work on acquiring new markets and give players an opportunity to see and enjoy new, fresh content. While for Endorphina as a whole, we're planning on acquiring new licenses and certifications, maintaining our company's growth, and to keep working on delivering endorphins via new games & feature releases :)
King of Ghost and Cyber Wolf are within your latest releases. What is special in these games?
Besides the amazing graphics in both, these games are really entertaining and players can double their wins up to 10 times. Additionally, both slots have the Bonus Pop feature!
How do you see the Gaming Industry in the next few years?
Online Gambling has an extremely bright future for sure. The iGaming industry as a whole is rapidly growing and I see a lot of potential there in the following years.
We reached the end of our interview. Is there anything you would like to add?
Not for now, but thank you for the interview!