all news
Party Casino's Nightly Live Trivia Show Will Pay $500 In Prize Money!
Every night at Party Casino there is a quiz show being held for members that love the challenge of pondering over mind-boggling questions as well as taking part in eliminator competitions. Those that do are in luck because this fun and free to enter promo also comes with a shared $500 prize pool distributed to all entrants that make past question ten!

Questions are not all gambling focused so you will need to call upon your general knowledge to stand a chance of being crowned as the Trivia Show Live winner!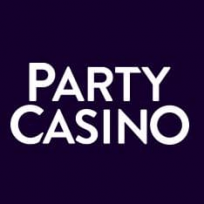 Party Casino
Code Not Required
Minimum Deposit: €10
Wagering: Bonus x 35
Get Bonus
At 22:00 CEST every day the trivia show will begin with the first question out of ten. It will run through ten questions within fifteen minutes, and then the show will conclude by 22:15 CEST. Members will be able to logon and join just before it begins. Those that want to get involved will need to make sure they are on time because anyone that misses question one will not be able to join in on the action!
There will be ten quick-fire general knowledge questions to answer and each question will need to be answered within ten seconds. In between the questions, there will be some game show commentary before the next question is pulled out of the hat.
With the ten-second question time limit, participants will either need to be quick on the World Wide Web to search for answers or be a general knowledge expert. For all intense and purposes, the ten-second window is there to stop members using the Web as that would just be too easy!
To make things a little easier, all the questions are multiple-choice with one correct answer out of three already revealed, but it is up to the players involved to decide which of three answers is going to get them through to the next question, which is where another catch comes into play.
If participants answer any of the questions wrong or go over the time limit, then their session will end; however, they can continue to watch the remainder of the trivia to the see outcome.
All entrants that make it to the final hurdle will be on the edge of their seats as getting that tenth and final question correct will mean a share of the $500 prize pool payout.
This is an eliminator competition so after every question, the number going through to the next question will drop. While all those that make it past question ten will get a share of the $500 prize pool which will have 0x wagering requirements attached.
What's more, is that trivia competition is free to enter as long as members have made at least one deposit to their Party Casino account!