all news
Porsche Promo & €100 5-Day Slots Bonuses At Casino Club!
This August Casino Club is giving away €100 'Cash & Bonus' boosters on selected video slots plus a chance to win a trip to a grand Porsche event!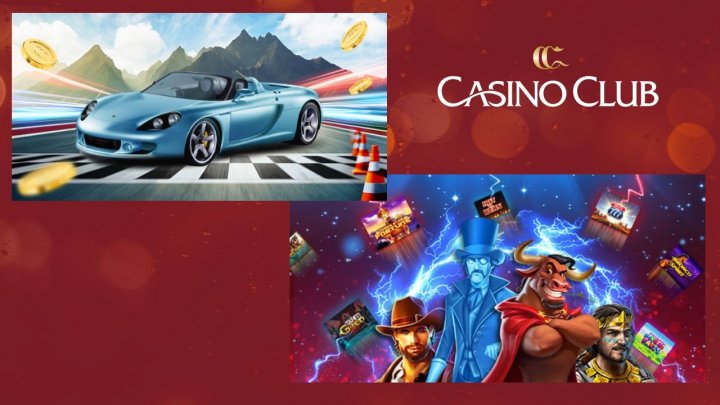 Casino Club members are being spoilt with multiple promotions this August with 5 days of slots missions worth up to €100 per day, and a mid-month slots race leaderboard promo designed for all your petrol heads out there. The lucky winners of the slots race will be taking a VIP trip to Germany for a grand event at Porsche Leipzig complete with virtual tours, racing lessons, and 5-star accommodation.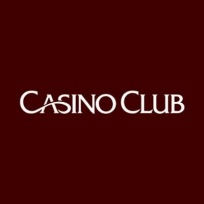 Casino Club
Code Not Required
Minimum Deposit: €10
Wagering: Bonus x 40
Get Bonus
Check out the below info to get the low down on how these bonus deals will go down this month!
Win Cash and/or Bonus Prizes Playing Slot Missions
Starting on the 4th August players will have their chance to net €100 worth of cash or bonus money, and there will be 4 additional days to get involved. If you are Casino Club member then note down the following dates on your calendar, so you do not miss out! 
You can join the €100 'Cash & Bonus' boosters promotional deal on the 4th, 10th, 13th, 17th, 25th and 27th of August. Choose to join for just 1 day, 2 days, 3 days, 4 days, or make a plan so you are available on all 5 days. 
As long as you log in on the specified dates above, then each day you will give yourself the chance to win a total of €100 worth of cash or bonus money.
Once you are logged in on one of the dates above, make your way over to the day's selected video slot game(s) where you will find your mission and booster prize ready and waiting. All you need to do is play the selected slot title(s) to pick up your booster prize. 
This is a great chance to play a selection of new slot games handpicked by Casino Club, especially for this exciting promo deal!
Promo for Petrol Heads - Win A Trip to a Grand Porsche Event in Leipzig
As if booster cash and bonus prizes are not enough to keep your Casino Club membership interesting, there is another exhilarating high-speed promo deal in the works! 
Sports fans, in particular, all of you motorheads out there, will be spinning the reels at full throttle to get into pole position in August's up and coming slot race on the leaderboard promo. You can register for the promo between the 11th and 16th of August. 
The lucky winner that manage to accelerate their way onto the leaderboard's podium will be whisked off to Germany's infamous and modern Porsche Leipzig centre where they will be racing a selection of the much-revered car brand's latest Porsche models on a custom-designed test track.
Pretty amazing stuff if you are into your cars!
On this luxury Porsche, Leipzig VIP trip winners will be racing top Porsche models on 15 FIA-certified Porsche circuits and an off-road track. All this comes with professional race training included, virtual tour of the Porsche Leipzig production centre, 2 nights for 2 in a 5-star hotel, and luxury dining!
That is 2 awesome slot promotions to keep your eye out for if you are a Casino Club member!