all news
Soft2Bet - Interview with to Boris Chaikin, CEO
Soft2Bet is one of the leading companies in terms of Casino and Betting solutions. In the last 5 years, Soft2Bet grew tremendously, in fact today they count almost 1000 employees spread in 3 Countries (Cyprus, Malta and Bulgaria). But what's Soft2Bet core business? What's behind its growth and which are the plans for the future? We had the pleasure to ask these and other questions to Boris Chaikin, Soft2Bet CEO.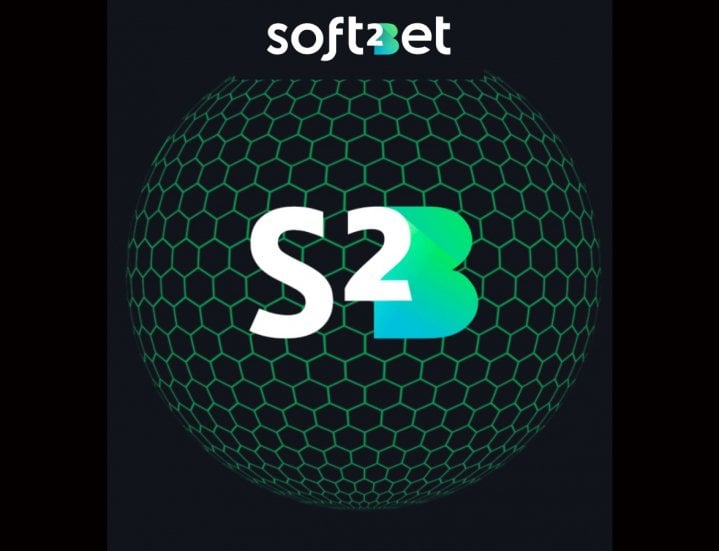 Q1.: Hi. Soft2Bet is a relatively new company, but with huge growth considering you started "only" 5 years ago. Could you please explain to our readers what is Soft2Bet doing and why it's so successful?
Soft2Bet is an iGaming company that provides various casino and sports betting software solutions. We originally started as a B2C operator in 2016, later on including B2B solutions to our line-up. The company is managed by people with vast experience in the industry, and as such we have gathered an immense knowledge base of customers' wishes and requirements - addressing all of these is the key to our success. In addition, at Soft2Bet, we believe that a company's mission is crucial for handling all aspects of a business, as it has enabled us to expand the company with a goal in mind. It gave our employees something to strive towards and set up a sense of ambition.
Q2.: We read on your portal that each project is crafted to the customers' requirements. Do you see a trend in what customers are looking for?
Each era is accompanied by a unique trend, and the iGaming industry is unquestionably packed with inventions and upgrades. Therefore, Soft2Bet always keeps itself up to speed with technology trends, so that we can keep ahead of the curve, and our customers can benefit from this. We are proud to be the developers of some of the most gamified casino and sportsbook brands - something that has been in clear demand recently within iGaming. Moreover, with the rising number of mobile phone users, our customers want the brands to be mobile optimized to encourage further business growth. Therefore, we develop our websites mobile-first, secure, and interactive.
Q3.: What's Soft2Bet's strength in your opinion?
I believe that the success of a company depends on the strength of its employees. Thanks to our deep iGaming industry proficiency and the employees' ability to deal with several major projects in parallel, we have been efficient in forging strategic partnerships with the industry's top-tier brands. The same competence allowed us to position ourselves as a leading company among the pioneers in our sector and successfully present our customers and partners with the most innovative brands and features. In addition, we always preserve a high level of flexibility and adaptability, so we can stay ahead of the competition and adjust to changes in the demands and business environment of the iGaming industry.
Q4.: You work with some of the biggest brands in the industry. Can you please name some and tell us what will come next?
We value each of our partners alike, and every cooperation is crucial for us as it serves us to provide the clients with the best and most accessible content. All our partnerships are established with companies whose corporate objectives and values supplement our own. The future ones we have in store will further enhance our lease of knowledge, competence, and resources available to construct even better products and reach a wider following.
Q5.: Are there specific markets you focus on?
Europe in itself has some rather remarkable markets. And, as Europe is a highly competitive market space, with its growth not stopping anytime soon, Soft2Bet keeps track of each recent development closely. Fundamentally, in addition to the existing MGA, DGA, and SGA licenses, Soft2Bet is in the midst of acquiring over five new European licenses. By broadening our market reach in Europe, we are looking forward to extending our content in the new areas and presenting our hospitality, solutions, gaming products, and entertainment to the players in these markets. Having said that, our appetite and ambitions also extend to other areas, such as LatAm.
Q6.: Being active in every aspect of the casino sphere, we would like to know from you how do you see the online casinos' future at this point?
Technology has a tremendous influence on the evolution of online casinos, and it is unquestionably going to change and modify the prospect of the entire industry. Nowadays, players who sign in to play on our brands are looking for an entirely new experience. We include gamification elements on our brands, with aspects of competitiveness, as well as a leading theme, possibly a story, and a leaderboard. Then, just as iGaming is scaling great heights daily, virtual reality has gained considerable momentum. Naturally, my expectation is that virtual reality and iGaming will merge, thanks to the remarkable expansion of each.
Q7.: How do you think Cryptocurrencies will influence the iGaming world?
With several possible applications, blockchain is contributing to the transformation of the iGaming industry. For instance, crypto casinos are becoming prominent because cryptocurrency and iGaming are an interesting match that offers a reliable, speedy, and relaxed transactions' environment. Our industry focuses on enhancing the user experience and applies any technological advancement to meet this goal. Moreover, the recent media attention relating to Bitcoin and other cryptocurrencies, trading platforms, and exchanges signal that further changes are on the horizon. As the crypto market matures and some volatility is taken out of the equation, the iGaming industry will be more willing to support digital currencies. Then there are aspects such as the rise of NFTs and the rollout of blockchain-based games on platforms, which further suggest that providers stand to benefit from this revolution just as much as the customers do. Still, it is the industry's obligation to make sure that we follow strict responsible gambling and AML rules, so as to provide a safe and compliant environment.
Q8: With 2021 wrapped up and 2022 already underway, what was 2021 like for Soft2Bet, and what do you expect from 2022?
We have been undergoing one of the greatest workplace disruptions in years, and the level of volatility will not drop off in 2022. From the outset of what appeared to be a year loaded with changes and heroic comebacks, Soft2Bet assembled a record flow of new projects, brands, partnerships, integrations, and new features to help the iGaming industry adapt to new realities. In 2022, despite uncertainties prevailing, Soft2Bet's plans are still set to "growth mode". We are planning on acquiring even more licenses, forging partnerships with industry leaders, creating unique casinos and sportsbooks, and elevating the customer journey to the next level.