all news
Synot Games - Interview with Matej Sopóci
We had the pleasure to interview Matej Sopóci, Chief Product Officer of Synot Games.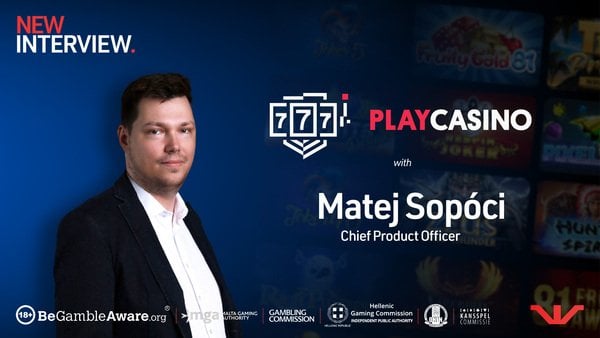 Synot Games, doesn't really need an introduction: they are in the iGaming Market since over 30 years and they are within the best when it comes to Games' functionality, graphics and playability. Thanks to their strong background, their slots are always top of the notch.
We asked Matej several questions about the Markets they operate in, their new games, their success and much more. Read the interview to discover what's Synot planning for the future!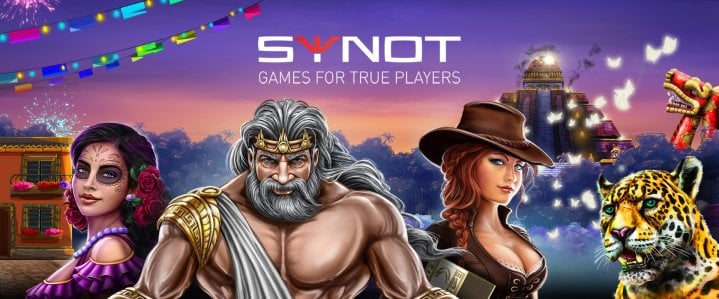 Hi, can you please tell us about your role in SYNOT Games?
Hi, I am the Chief Product Officer. Not to hide behind my title, it basically means that I am right there with every game, from conception to release. I'm part of their existence throughout their lifecycle. That being said, I do my best to make us a successful provider everywhere we go.
You operate in over 30 countries, some of which strictly regulated, like Italy. How is it to work in such countries, which are the pros and cons?
Every country has their own requirements and we're ready to fulfill them. Yes, some countries are more complicated than others, like Italy, but we're unstoppable. They can slow us down, but they can't stop us.
Pros: it gives us significant leverage because these regulations make it harder for certain companies to release their content
Cons: it's really just about slowing us down.
What is the main vision on SYNOT Games?
World dominance! The world of slots, anyway. That has always been our goal, to be the best at what we do.
We aim to produce games and features that are novel and attractive for casinos and, more importantly, players. At the same time, we want to continue producing things that have proven to work.
Within your latest releases there are 81st Cabaret and Masters of Eclipse. Can you tell us more about these games?
Of course. While 81st Cabaret is a classic fruity slot combined with a cabaret dancer who can conjure up a full screen, Masters of Eclipse is thematic and beyond taking you to a fight between Hero and Demon, it also brings with it an innovative feature, whereby you can see Wild symbols before they even become part of the game and start generating wins.
Yours, is a very competitive industry, why should the operators choose SYNOT Games?
We try to be the best in the business. That includes simple things, like answering and responding to requests the same day, whether there is a problem or not. This is something our players don't get to see but it's something that operators very much appreciate and it's also one of the reasons they sometimes approach us first.
What do you think makes SYNOT Games so successful?
Mostly because we have a killer Sales team. Every morning I wonder where have they sold us to now. But that's the beauty of it, new casinos, new opportunities, right? Of course, Sales is only the beginning. We're reliable throughout the entire journey and I think that's what makes us successful.
If you could pick 2 SYNOT's games which ones would you pick and why?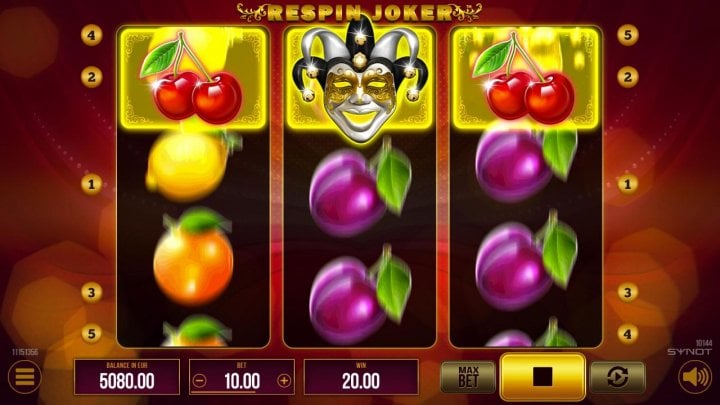 My first pick will always be Respin Joker. I used to test this game and I always got stuck with it for longer than with the others. Not that it was necessary, but something in it kept me in its hooks.
The second one is a recent one, Aztec Jaguar, because there's always something going on and I get neat rewards thanks to bonuses which tend to land fairly often.
Speaking of the future, which are your plans? What will come next?
We want to focus more of our attention to games. We already stand at 2 games per month till the end of the year, so the roadmap keeps getting jam-packed. And the rest, let's see how things develop in other areas.
How do you see the future of the iGaming Industry?
It will all depend on how requirements in regulated markets will evolve and how much that will affect the game development itself.
I expect that the iGaming industry will keep growing and expanding. Every day there's new competition, new casinos and new players.
Is there something you want to add?
I just want to say that you need to be realistic about gaming and not spend more than you have to. Our favorite players are those who enjoy our content and keep returning for the experience they get from our games.