Online Casino and Gambling in New Jersey, USA
If you're looking for the best gambling in America then most will immediately think of Las Vegas, Nevada, but New Jersey is definitely close behind as one of the leading locations in the United States. This state has always been more forgiving towards gambling, with options like sports betting now added to its list of gambling activities as of 2018.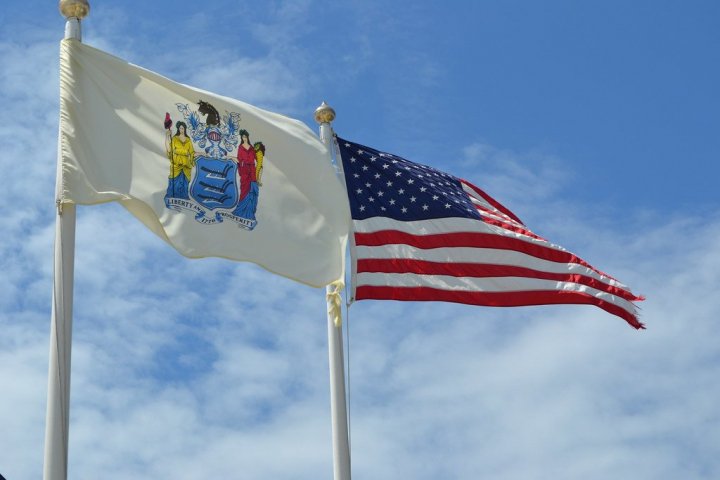 The resort city of Atlantic City is home to some of the finest casinos in the state and has long been known for a great place to gamble for both average players and high rollers. Not only can you enjoy land-based casinos, but online casino gaming is on a rise in this state, especially after recent laws that have been passed in regards to betting online.
Best Casinos New Jersey, USA
An Overview of Gambling in New Jersey
Gambling has a long history in New Jersey, with casino gambling finally becoming legal in late 1976, but only on the condition that it be restricted to Atlantic City. Prior to 2011 online gambling was also prevalent in New Jersey and the rest of the USA. However, a move dubbed as 'Black Friday' saw major poker sites such as PokerStars and Full Tilt Poker shut down in the United States which eventually led to an outright ban on financial institutions processing payments for the purpose of online gambling which applied to all states including New Jersey.
Despite land-based casinos still being legal, restrictions applied to online casinos and sports betting were not lifted until 2013 and 2018 respectively. This is owing to the removal of the Professional and Amateur Sports Protection Act (PASTPA) and the revised Internet Gambling bill.
There is, however, a condition. All online casinos must be registered to and situate their servers via an address in Atlantic City that has a license to operate gambling services on the premises. This law led to partnerships between land-based casinos and online casinos. With these new online gambling options legalized, the State of New Jersey will add a considerable amount to its current revenue of $2 billion a year earned from land-based casinos in Atlantic City.
New Jersey Gambling Commission
Since the legalization of land-based casinos, the New Jersey Casino Control Commission and the New Jersey Division of Gaming Enforcement have been in charge of all licencing and auditing control practising. Now that the laws have expanded to include online casinos and sports betting, these two government agencies have taken on the added responsibilities.
Online Gambling in the State of New Jersey
The legalization process for online gambling started in January 2011 when the New Jersey Legislature passed a bill to allow New Jersey residents to gamble online if they were over the age of 21. There were already New Jersey laws in place that restricted gambling to Atlantic City, so this new bill specifically mentioned that the computer servers must be operated within Atlantic City. Even though this seemed to be an apparent loophole, Governor Chris Christie vetoed the legislation. He because it the law would encourage businesses outside of Atlantic City to set up gambling hubs for their own profit.
The bill was then revised with a new section that prohibited business outside of Atlantic City from advertising or allowing their facilities to be used for online gambling. This bill was passed in February 2013 and was signed in by the governor.
Instead of allowing new online casinos to be opened up in Atlantic City, the legislation only allows existing casinos to operate online casinos as part of their gambling services. In addition to this rule, the legislation is only in effect for a 10 year trial period after which it will be reviewed. There is a 15% tax on online gambling revenue, which is 7% higher than the tax imposed on land-based casinos (8%). To participate in online gambling you must be over the age of 21 and be within the state of New Jersey – this is tracked using your GPS locational services. The Casino Control Commission has been put in charge of creating regulations for online gambling.
Regardless of these restrictions, online gambling is expected to bring in anywhere between $260 - $400 million dollars in additional revenue per year when fully established. As of June 2017, online gambling had already brought in over $100 million dollars. This is expected to grow as online gambling becomes more readily available to all New Jersey residents and the trend becomes more popular.
Here is a list of online casinos operating in New Jersey and their partners:
888 Casino has been partners with Caesars since 2013
Betfair has been partners with Golden Nugget since 2013
Borgata has been partners with Casino Borgata since 2013
Caesars Casino has been partners with Caesars since 2013
Golden Nugget Casino has been partners with Golden Nugget since 2013
Harrah's Casino has been partners with Caesars since 2013
Mohegan Sun has been partners with Resorts since 2013
Pala Casino has been partners with Borgata since 2014
PartyPoker has been partners with Borgata since 2016
PokerStars has been partners with Resorts since 2016
PlayMGM has been partners with Borgata since 2017
Resorts have been partners Resorts since 2015
Scores Casinos has been partners with Borgata since 2017
SugarHourse has been partners with Golden Nugget since 2016
Tropicana Casino has been partners with Tropicana since 2013
Virgin Casino has been partners with Tropicana since 2014
WSOP.com has been partners with Caesars since 2013
The Story Behind Legalising Sports Betting in New Jersey
Sports betting was made illegal by the Professional and Amateur Sports Protection Act (PASPA) of 1992. This bill had long prevented states, other than those who already had sports betting laws in place, from allowing sports betting. In 2014 New Jersey challenged this bill and started a legal process which would continue for four years. On the 14th of May 2018, PASPA was finally overturned when the US Supreme Court struck it.
This development allowed the state of New Jersey to continue with their plans for legalizing sports betting. On the 11th of June 2018, Governor Phil Murphy signed Assembly Bill 4111 which made it legal for casinos and racetracks in New Jersey to offer sports betting.
This sports betting legalization always applies to online casinos, so as long as you are located in the state of New Jersey you are allowed to place a bet at an online casino that has a sportsbook licence.
Casinos and Gambling in New Jersey's Atlantic City
Atlantic city has from the beginning been the only place were gambling could legally take place in New Jersey. This law has continued with online casinos, and as of 2018, there are 23 online casinos and 9 land-based casinos in Atlantic City. Every year over 28 million people visit the city, bringing in over $3 million dollars of revenue. In terms of gambling, Atlantic City is the second largest in the country preceded only by Las Vegas.
There have been proposals for the New Jersey Casino Expansion Amendment which would effectively allow casinos to operate outside of Atlantic City as well. This has, however, met a lot of resistance because it is unsure whether this will generate increased revenue.
Casinos that are open for business in Atlantic City today:
Bally's – open since 1979
Borgata – open since 2003
Caesars – open since 1979
Golden Nugget – open since 1985 (Formerly Trump Marina)
Hard Rock Casino – open since 2018
Harrah's – open since 1980
Ocean Casino – open since 2018
Resorts – open since 1978
Tropicana – open since 1981
Lotteries of New Jersey State
The sale and purchase of lottery tickets are legal in New Jersey, but the sale needs to be conducted by a verified reseller. There are 8 lotteries in New Jersey that are run by the state government. The following lottery draws are available:
Pick-3
Pick-4
Jersey Cash 5
5 Card Cash
Pick-6
Quick Draw
Cash4Life (International)
Mega Million
Powerball
New Jersey Off Track and Horse Racing Gambling
New Jersey has three horse racetracks and five off-track betting (OTB) halls. These OTBs were only made legal in 2013. The New Jersey Racing Commission is in charge of all horse betting and allows one race per year to be held on a New Jersey Beach.
How Old Do You Need To Be To Gamble in New Jersey?
Whether you want to gamble at a land-based casino or open an online casino account, you will need to be over the age of 21 in the State of New Jersey. You are, however, allowed to accompany a minor into a land-based casino as long as they don't participate. When you visit a land-based casino you should bring a valid proof of identity with you. When playing on an online casino you could be requested to provide supporting documentation to verify your identity. Underage gambling is a misdemeanour and you can be punished with a fine of up to $1,000 and the possible suspension of your driver's license.
In contrast to casinos, lottery tickets can be bought from the age of 18.