all news
Exciting & Spooky 21.com $5,000 Halloween Promo Until 1st November
Pinch punch, we have a promotion until the first day of the month! It is that time of year again where people light their bonfires to scare off ghosts and the undead. And there are plenty of ways to make the occasion of Halloween – while the little monsters are out trick or treating, you can be on your mobile or sat at your PC getting stuck into 21.com's promo deal that comes with a $5,000 giveaway split across 20 leaderboard places plus over 30 prizes worth 200 free spins!

The Haunted Descent 21.com €5,000 Halloween Promo
While your village, town, city, or street gets down and dirty with the netherworld creating their own local horror stories and scenes, 21.com Casino has a story of its very own dating back to the first trick or treaters to have celebrate Halloween offering people the choice – give us treat or risk a trick being played on you.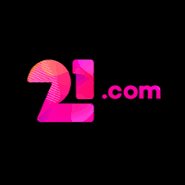 21.com Casino
Bonus Code: BON1
Minimum Deposit: €25
Wagering: Bonus x 50
Get Bonus
Those very first children came from Alberta USA where they wandered the small streets of their hamlet playing tricks on locals that ended up turning them into 'treats' of Halloween. On that fateful night their souls were trapped inside a Labrynth – one that is old and dark – the old 21.com Casino. 
Only brave trick-or-treaters can enter the crypts of the old 21.com Casino site – those looking for a spooky adventure and the chance for a cash reward at the end as deep inside the Labrynth players can suck out their share $ 5,000 spooky Euros!
Get Spinning on the Happy Halloween Video Slot by Play'n Go
To get involved, you need to play at 21.com casino between 10:00 CEST, 26 October to 23:59 CEST 1 November. And this is a spooky quest that involves a Play'n Go slot where you will join the Grave Family on 5 candle lit reels with 1 to 50 pay lines to spin on. 
While you play this slot, you will be treated to leader board points for your real money bets each time you win. Every multiplier win you land converts to points – which means the bigger the multipliers, the faster you will shoot up the leaderboard – and the high you go, the bigger your share of that €5,000 prizepool.
Simple Rules: Just make sure you bet a minimum of $ 1.00 per spin for your multiplier wins to qualify as leader board points. If your $ 1.00 bet turns into a $ 200.00 win, then you have just won a 200x multiplier giving you 200 leaderboard points. 
The slot comes with a 96% RTP and some spooky bonuses. On the reels you'll be spinning in cash wins from batty cookies, curious candy apples and yummy gummy ghosts while in search of big win multipliers landing the slot's 'witch' symbols which is the scatter leading you to a multiplier of your spin bet 10 free spins in which every spin comes with extra wilds giving you the chance to connect combination wins and beef up your leaderboard points total!
Leaderboard Prizes Lay in Wait for Top 50 Spots
The $ 5,000 prize pool is split up to give multiple leaderboard positions a chance to win a prize. The top 20 place will receive a bonus cash prize and the next 30 places after this win 200 free spins.
1st - $1,500.00
2nd - $750.00
3rd - $500
4th to 10th - $200
11th to 15th - $100
16th to 20th - $20
21st to 50th - Get 200 Free Spins (Winnings paid in bonus money)
When you receive your prize from finishing in the top 50 all prizes won will be paid into your bonus balance and have a very low 5x requirement. To see the leaderboard live, check out the 21.com promo page so you can set yourself a target and get your name on one of the winning spots.