all news
Interview with Mirela Agatonovic from EGT Interactive
EGT Interactive has brought long-standing expertise from the EGT land-based casino games into the world of online video slots. The provider adhered to the original look and the complete functionality of the most popular casino games and integrated them into an innovative cross-platform solution to deliver the ultimate player experience on the go.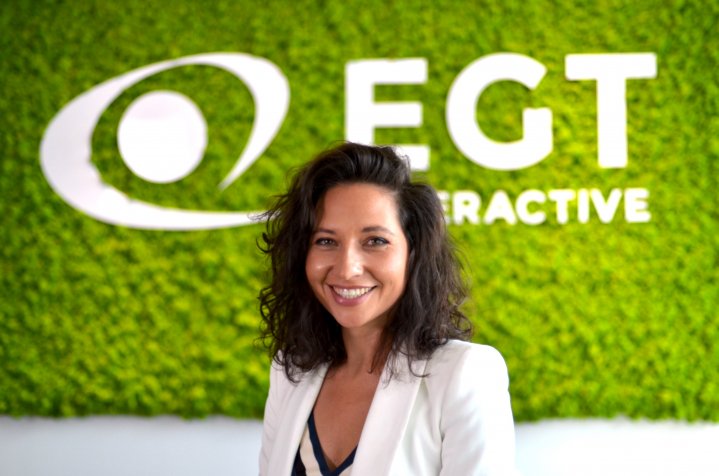 For the last seven years, EGT Interactive has achieved significant milestones in terms of games' portfolio, new players, licensed markets and operators and has rapidly grown to an independent, preferred and distinguishable provider.
EGT Interactive powers 400 operators worldwide in more than 20 jurisdictions. The provider delivers over 200 classic online games with a variety of themes in the portfolio. In addition to exciting slots, the content includes also roulette, poker games and keno. The proven engine, attractive RTP, high execution quality of the video slot and the Mystery Jackpot feature are only some of the advantages that build the strong base of dedicated players, retain them longer in the game and attract new users.
One of EGT Interactive's trademark series is its 'Burning Hot' games collection and just recently EGT Interactive launched yet another tantalising 'Burning' casino title to its portfolio.
Burning Keno gives players a jackpot Keno title with the chance to win big from 4 different mystery jackpot levels. And what's more, this brand-new Keno title couldn't be any easier to play. Players simply pick their 10 lucky numbers from 1 to 80 and then let the 5x4 grid system, which looks similar to an online slot, spin in 20 numbers. On any given round the mystery jackpot could trigger kick starting an exciting bonus game where clubs, diamonds, hearts, or spades will bring in big wins!
To find out more about this brand new Burning Keno game, we decided to go directly to the source by interviewing the brainchild behind the creation - EGT Interactive. We spoke to Mirela Agatonovic, a Product Manager at EGT Interactive. Here's what Mirela had to say -
Q1: Hi Mirela, thank you for accepting this interview!
Hi, thanks a lot for your invitation
Q2: Could you describe to us "Burning Keno"?
What we are trying to do with "Burning Keno" is to have a better user experience and to offer user-centric features. While playing Burning Keno, the user gets the feeling of a real-time game, because of the withdraw every 30 second. Game could be played with one to ten numbers and the player is getting an immediate payout, based on how many numbers they are playing with.
Additionally to it, there is a real-time sorting, instant re-bet functionality and quick overview of hot and cold numbers. There is one more interesting option - it's playing with more than 7 numbers, player could get pay out even when none of those were matched - Win when there is no win.
Q3: What makes Burning Keno different from other versions of Online Keno?
I believe we manage to build user-focused features on the top of the traditional Keno model by keeping the user involved throughout the whole gameplay
Q4: We read that as part of EGT new strategy, you decided to start building some online games from scratch. Does it apply to Burning Keno too?
The same applies here as well. 'Burning Keno' is in - house built game from the concept to the final delivery
Q5: Players will have several betting options, and some numbers will be shown as Hot or Cold. Based on what will the number appear as "Hot"?
As "Hot" numbers we consider - The Most 5 Drawn Numbers for last 1000 draws
Q6: Burning Keno offers the possibility of winning even in case of no matching numbers. This is, of course, very appealing to all players. Can you please tell us more about it?
Yes, sure, when the user is playing with more than seven numbers (7,8,9 0r 10), the player could get paid even when none of those was matched. In such a case, the user could have a win even when there are no matches during the draw
Q7: Anything else you would like to add about Burning Keno?
I hope that 'Burning Keno 'will bring a lot of joy and will increase the player commitment and retention