all news
Infinity Reels Slots - What are they and why are they becoming so popular
Have you ever wondered whether all those years ago the designer of the one-armed bandit would have guessed that his invention would eventually lead the world to online video slots with no pay lines with an infinite number of ways to win and an unlimited number of reels?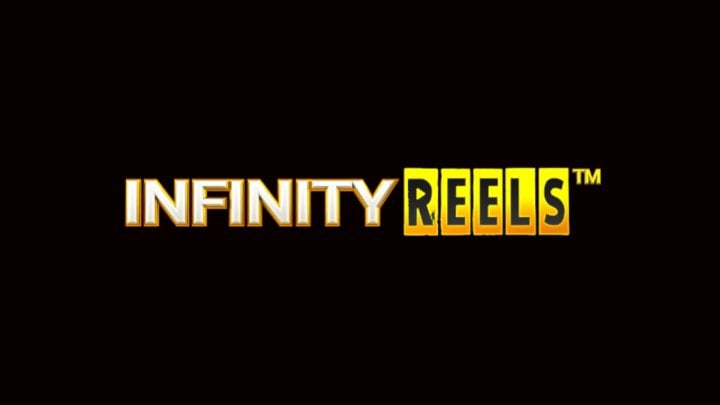 If we were to take a guess, the inventor of the first slot, Mr Charles August Fey, had no idea of the effect he'd have on iGaming. Back then, the first airplane hadn't been invented yet alone the internet and World Wide Web.
In fact, 24 months ago, the concept of infinity reels was something most online slots players and developers were still not aware of. That is until the last month of 2019. It was the month Reel Play released the first even Infinity Reels video slot – El Dorado Infinity Reels.
How do Infinity Reels Slots Work?
It takes just a few spins on a slot with 'Infinity Reels' to get the gist of how the technology works. It is simple but ingenious at the same time.
1 new reel is added every time a winning combination lands
You now get a free spin – with only the newly added reel spinning (all other reels hold)
If the new reel spin in step 2 improves the previous win, another new reel is added. Once again, you get another free spin with only the newly added reel spinning (all other reels hold)
The process of adding reels goes on for an infinite number of times until the new spin fails to improve the previous one
As you can see, new reels will continue to add on every time a new spin improves the previous spin's win, and this can happen an infinite number of times, hence the term 'Infinity Reels'. Here is an example of an Infinity Reels slot that starts with 3 reels.
Spin 1: 3 reels 1 after a win
Spin 2: 4 reels 1 after a win
Spin 3: 5 reels 1 after a win
Spin 48: 50 reels 1 after a win
How do Infinity Reels Pay Players?
The new spin will also register your new win as an individual pay-out. I.e., if your last spin was 3 Ace symbols paying out a 5x multiplier and the new spins create a 4 Ace symbol combination worth 10x, the 10x multiplier is added to the 5x multiplier thus accumulating 15x multipliers, at this point in time.
Spin 1: Win x5 multiplier (Total: x5)
Spin 2: Win x10 multiplier (Total: x15)
Spin 3: Win x20 multiplier (Total: x35)
How Does the Infinity Reels Feature Combine with Infinite Megaways?
Tiki Infinity Reels Megaways and Odin Infinity Reels Featuring Megaways are the only video slot titles to combine the latest 'Megaways' tech with 'Infinity Reels' tech. Now if you understand Megaways slots and their shape-shifting reels, then you'll love this style of slot.
Infinity Reels Megaways slots begin with 3 reels and can land between 2 and 7 symbols on each reel. Once it produces a win, the first 3 reels remain as they are, while the 4th reel added on will spin. This 4th reel can also land between 2 and 7 symbols just like any other Megaways slot. Once you win enough times to get past 6 reels, which is traditionally 115,000 ways to win, and start to go on a winning streak adding 7, 8, 9, and 10 reels, naturally this means an unlimited number of ways to win are possible.
What Infinity Reels Titles Are Online?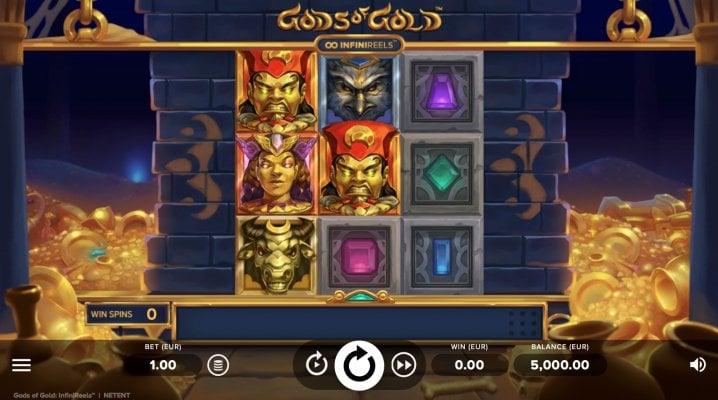 You will find 'Infinity Reels' video slots at casinos with Yggdrasil games. Although Yggdrasil is still yet to produce an 'Infinity Reels' slot of its own just yet, Reel Play works with Bad Dingo, BB Games, Royal Dragon, and Boomerang Studios to release their branded titles via the YG Masters game delivery system. Titles such as Gems Infinity Reels, Martian Miner Infinity Reels, Golden Haul Infinity Reels, Gargoyle Infinity Reels, Olympus Infinity Reels, Crystal Wolf Infinity Reels, Royal Dragon Infinity Reels, Thor Infinity Reels, plus the 2 Reel Play Infinity Reels Megaways titles mentioned in the previous section.
As for other slot developers, Relax Gaming has Emerald's Infinity Reels and PG Soft is also out there with titles such as Buffalo Win Infinity Reels, Secrets of Cleopatra Infinity Reels, Jack Frost's Winter Infinity Reels, and Bali Vacation Infinity Reels slots.
You may also see some slots with Infinireels and these are from NetEnt and RedTiger. Both brands only have 1 slot title slot title each using the 'Infinity Reels' feature. NetEnt has Gods of Gold Infinireels and Red Tiger's title is Dragons Fire Infinireels. You can certainly expect both brands to release more Infinireels video slot titles in the near future as this feature continues to grow in popularity!