all news
G.Games - Interview with Helen Walton (CCO and Founder)
Helen Walton, Chief Commercial Officer and Founder of G Games, has been interviewed by PlayCasino. G Games has beed founded in 2013 and is growing ever since. Offering over 150 games, from skills to multiplayers, their products can be found in some of the biggest providers such as Microgaming and IsoftBet. Within the amazing features they offer, we can definitely list: Impressive graphics and entertaining musics. Helen is a strong and successful woman working in a very competitive market. Her insights on the gaming world are super interesting! Read the Interview to find them out!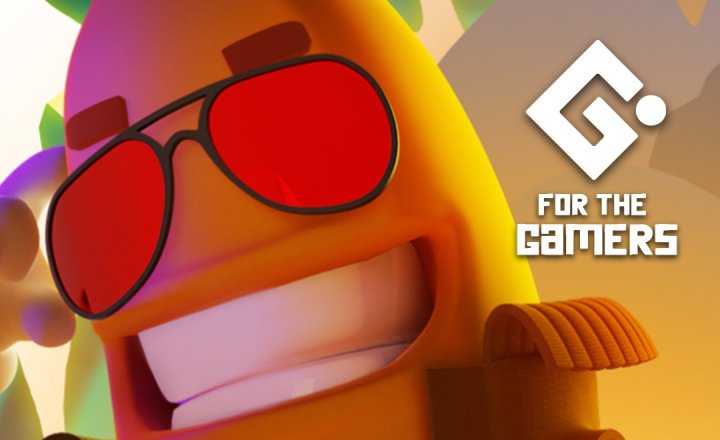 Q1.: Hi Helen, it's a pleasure to interviewing you. Please tell us everything about G.Games and your role in the Company
I'm one of the three founders and the CCO with responsibility for sales, marketing and our customers in general. We started with the idea that we could make real money gaming more fun - more like other games we played on our phones, from gameshows to puzzle games and full-on video games. Over time we've been able to come back to the heart of that vision as we build casino games "for the gamers", designs inspired by the games we love, but also with power-up mechanics, and our big project in development - multiplayer.
Q2.: From an MA in English Literature in Cambridge to the Online Gaming. How did you get to it?
It's all Paul's fault. (Paul is our CEO, and the first rule of G is: everything is Paul's fault). There I was, happily creating brand identities for celebrities, publishers, skincare products and writing a column on make-up for Jemma Kidd, and then Paul persuaded me to start a gambling company...
In all seriousness, I've always been an entrepreneur and I can't imagine any other way of working nowadays. No matter how exhausting or difficult things are - it's worth it for the joy of being able to make things happen; work with people you truly respect, have true autonomy and a sense of purpose. Given that, it was the most amazing stroke of luck to meet Paul and Dan - my co-founders - to have an idea we all wanted to work on, a shared philosophy about how to work and the complementary skills to get started!
Q3.: How is it to be a woman with an important leading role in the Online Gaming Industry which is mostly showing successful men?
One of the great joys of the last ten years is to see how much we've changed - how many more visible women there are in the industry - at conferences, around meeting rooms and on boards. I'm not saying there isn't more to do - there absolutely is - but the conversation has changed. It makes it, in my opinion, a better place to work.
Moreover, there is now an understanding that many of our customers are women and that we should design with women in mind - not "girlie" pink slots (which is just patronizing), but not excluding them either. I have a personal issue with the way so many slot artists seem completely incapable of drawing breasts! From our advertising and marketing to our recruitment I feel that igaming has slowly come round to the idea that ignoring half the population is a bit dumb.
I hope I can make things better - pushing to recruit, develop and promote women and designing our products and marketing to include, not exclude women.
Q4.: G.Games has been founded in 2013, it is already offering 150 games, many languages and customers from all over the world. Great achievements so far. What will come next?
We are doubling down on our 'for the gamer' strategy. Our aim is to produce more distinctive games that look like nothing else on the market, with unique features that appeal to gamers specifically and with differing playing modes - including a multiplayer for those who love to compete. It's going to be a very busy time as we go all out in product development while also trying to enter multiple jurisdictions and new markets.
Q5.: The last 2 years have been very challenging, how did G cope with the Pandemic?
We were already a fully remote company, so actually for us the transition was quite easy as far as the day-to-day work went. Probably the hardest challenge was in not being able to visit customers and keep building those relationships in the same way.
Q6.: What makes G.Games different from the other gaming providers?
We often try to take a step back. Where other suppliers can sometimes get caught up in the cleverness of a particular feature, we try to look at the bigger picture. Slots are great - but is there any way to make them better? What might be missing from them? Existing slots-players might love what's out there, but what might appeal to people who don't play slots right now? Or who only play occasionally? If you chase the VIP, what happens to the everyday player?
We ask ourselves these questions all the time and then we try to find ways to answer them. We often get the answer wrong! But it is the sign of what makes us special - when we say we believe in innovation - we really mean it.
Q7.: Out of all the games you created, which one do you like the most and why?
For me personally it has to be Psycho Candies. I find the game itself intuitive (not something that is always the case for me with casino games!), yet there are lots of features and levels to keep me interested. Plus I love the art and the sound and the ridiculousness of evil sweets that you have to explode by feeding them sugar! It cheers me up.
Q8.: Calavera Bingo: appealing design, interesting bonus features…tell us more about this game.
I love this bingo game as well! Again, the art and sound give me a happy feeling (the mariachi music takes me back to living in Oaxaca, Mexico). The initial bingo game is pretty simple, but the extra balls offer real excitement - I love getting the joker and being able to select which number to dab. I don't even always go for the biggest immediate win, because I'm often trying to get a bonus round and the chance to win up to x 10,000 on that!
Q9.: G.Games is very involved in Safer Gambling. How are these initiatives perceived in the Industry? Do you feel supported?
I've noticed a real sea-change in how people approach responsible gaming. For us, it's about being your whole authentic self at work. Most human beings are quite naturally motivated to do the right thing - we don't want people to be harmed by our actions. If you accept that, then you just have to make sure that everything in the company supports that natural human motivation rather than potentially diverting it. It means asking ourselves about responsibility during design, during operations and - crucially - being honest enough to review and make changes where we see we could have made better decisions. It also means ensuring your systems don't inadvertently create a disincentive for doing the right thing - it's one of my bugbears about the KPIs used in casino sites. KPIs around bet per spin or spins per session can actually encourage the creation of less responsible games and less responsible behaviour.
None of which means I don't think that as an industry we shouldn't push back against some of the manipulation of data I see in biased reporting or regulation that seems designed to send a message rather than actually deliver improved outcomes. We should be proud of the entertainment we offer and be able to stand up and say so. Which also means, of course, that we should work all the harder to stamp out any activities or attitudes that we can't be proud of.
Q10.: We were very happy to have the opportunity of interviewing you. Is there something you would like to add?
I cannot wait to show you what we have coming. I know it seems crazy to say so after nearly 5 years of taking real-money bets... but this is just the beginning for G. This is what we started the company to so. Maybe it won't work; maybe we'll fail - but I am proud that we're doing it anyway.