all news
Red Tiger Big Cat Rescue Megaways Donates Spin Bets to Charity
Sometimes iGaming is not all about making money.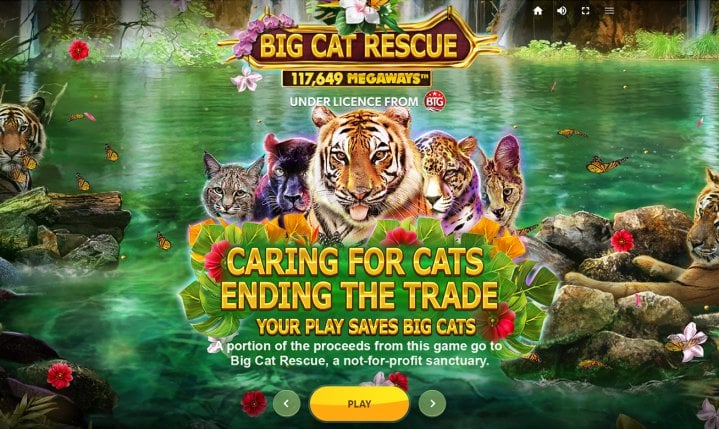 Yes, every business needs to report a profit be it a publicly floated entity satisfying shareholders or a private limited iGaming firm providing gainful employment to those that rely on the company's success to support their families. However, sometimes there is enough cash or a mechanism in place that allows these businesses to give back to society via Corporate Social Responsibility (CSR) programs.
One of the latest examples of giving back to society is Red Tiger Gaming. In what is a rarely seen move, the slot developer owned by Evolution has created an online video slot that donates a portion of every spin bet to Carole Baskin's Big Cat Rescue sanctuary and education centre, which is a non-profit organisation that rehabilitates big cats such as Tigers, bobcats, pumas, cougar lions, cheetahs, mountain lions, and others.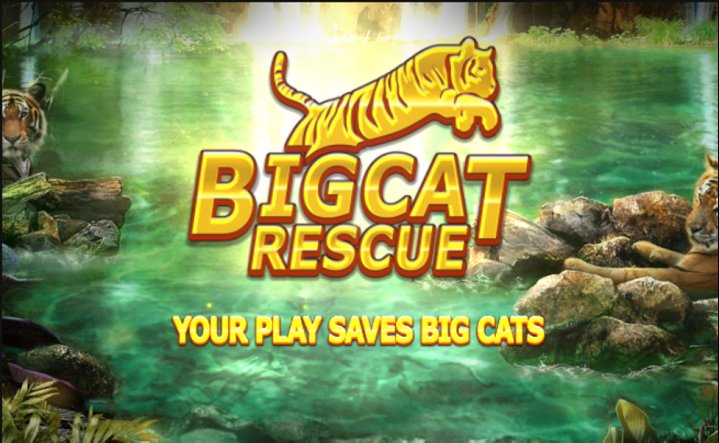 Intro: Big Cat Rescue Megawaystm by RTG
The brand-new slot is aptly named 'Big Cat Rescue Megaways', played on 6x7 reels with up to 117,649 ways to win. Behind the reels is the slot's charitable theme that depicts the Big Cat Rescue sanctuary where the cats are rehabilitated. On the reels, the symbols that bring in winning combinations for players investing their time and money are some of the big cats that the sanctuary works with.
Big Cat Rescue Megaways is likely to attract plenty of interest from big cat wild enthusiasts, slot players looking for fun on the reels, and serious slot players who will appreciate the luring features. Stacked wilds that create reels full of wilds increase the chance of landing combination wins while also dishing out multipliers. Plus, there's a free spins bonus with up to 22 free spins and up to x10 starting multipliers, which can progressively increase to x20 with more wins.
Adding to these features are cascading reels, named Chain Reaction. Each time a winning combination drops in on the reels, winning symbols are removed, and new ones drop in giving players another chance to land a combination win from the original spin.
Caesars Slots® Charitable Video Slot Collaboration
Slots and wildlife appear to be trending after Caesars Slots® announced that it would be giving away between $17,000 and $35,000 to The Wildlife Conservation Society (WCS) via the Playtika social casino brand. Over the course of this month, players will be accompanied by a cuddly Panda which will help to unlock presents by collecting prize balls. Every present revealed will become a donation to charity.
More Examples of Software Providers Donating Money to Charity
It is quite common to see software providers (slot developers) donating to charity. Unlike Red Tiger's ingenious idea of creating a slot that donates a portion of every bet to charity, these software providers generally have a dedicated program to donate to non-profits and organisations in need of a timely donation.
One of the longest-running iGaming companies, Microgaming, has a special charitable program running via a dedicated program called PlayitForward. Its motto is 'People', 'Place', and 'Planet'. The PlayitForward program came into action in 2014. In 2021, this charitable arm of Microgaming gave to 45 worthy causes. Its employees also pitched in with physical help totting up over 585 volunteer hours across 100 team members.
Pragmatic Play is another brand that regularly posts news covering its charitable donations. In May this year, the company donated €30,000 to Malta's first natural national park – Majjistral Park, while it also donated €18,000 to 2 Autism charities to mark the 'World Autism Awareness Month'. In April, the company cut a large check of €100,000 to the British Red Cross to support the Ukraine Crisis Appeal.
These examples are just the tip of the iceberg with many land-based casinos, online casino operators, and other iGaming related companies donating to charity.
YouTube Slot Players Donating to Charity
Usually, charity giveaways connected to slot machines are via YouTubers playing land-based video slot titles via video uploads. These popular video channels can make huge sums of cash via super chat monetary gifts given by subscribers as a 'thank you for your content' gift. On occasion, the uploader will run a special video in which all super chat money goes to charity and/or any wins from their recorded session(s) on the slots that day.